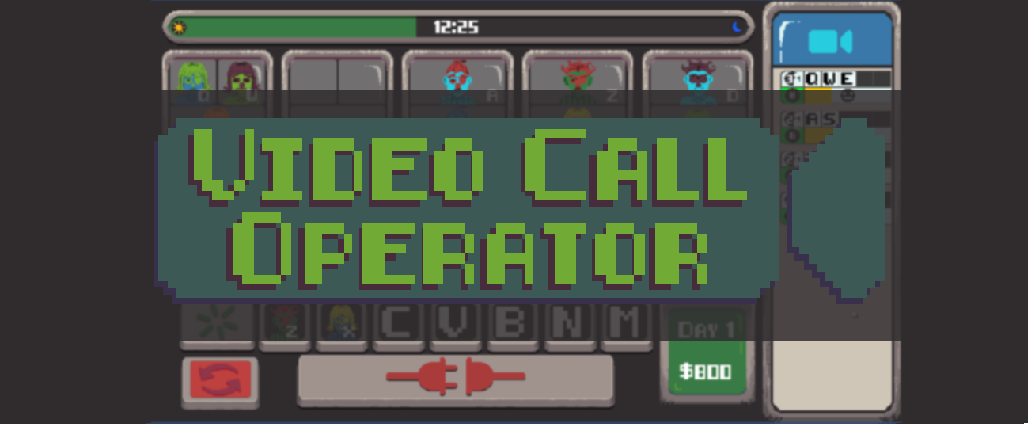 Video Call Operator
A once relaxing job managing video calls is now being flooded with more people than ever before. Can you keep up with the pressure and keep the video calls running?
How To Play:
Click on the incoming calls that arrive on the right.
Assign the users to server space (assign to a key on the keyboard).
Select users in order to move them to a call room (press assigned keyboard key).
Move the users to their respective call rooms (keys 1 - 5).
Additional Controls:
Press LEFT SHIFT to clear current selection.
Hold LEFT CTRL to swap two users' spaces.
Press SPACE BAR to disconnect all users from the call room.
Credits:
Team Rubber Ducks
Daniel MacCormick
Alain Sangalang
Kody Wood
Wen Bo Yu
This game was developed for Toronto Game Jam 2020.
Install instructions
Download and unzip the file.
Run Video_Call_Operator.exe.
The game will run in full screen mode automatically. To exit game, simply alt+F4.
Download
Download
Video Call Operator (PC).zip
20 MB